Main Content
A modern facility, generous storage space and prompt delivery: coupled with our reliability and professionalism, this has made us the leading Swiss trading company for branded goods in recent years. We are trusted by more than 800 partners and manufacturers. Are you one of them?
This is how you can benefit too:
Logistics
We process orders reliably and on time. Our high-bay warehouse and large storage hall house a comprehensive range of products. Nobody ever waits ages for articles from e + h Services AG to be delivered by road or by post. On the contrary: if you order it today, you will receive it within no more than 48 hours. And because interfaces give you a direct line from your online shop to our product database, your customers are always well informed.
Marketing
Without good marketing and communication, even the best branded goods will get nowhere – and this is why we support you with a marketing and communication mix precisely tailored to you and your needs. We conduct campaigns in print media or online with a single goal: to help you do more business. Comprehensive e-commerce solutions are available from our B2B shop.
Process management
Lean processes make for strong companies. From order processing to invoicing, from goods picking to reporting: modern process management saves you time and resources. Purchase processing alone is nowhere near enough: constant quality controls and assessments are an integral part of our service. Because our processes are digitalized, they are leaner and more efficient. This is how we remain an attractive market participant.
Distribution
Advised by our channel and industry experts, you always receive the offers that really help you to make progress. Our sales representatives selectively match products to customers, which benefits manufacturers.
Data
Good data are the foundation of your online success. With high-quality photographs and data we present products in the right light, and our supporting texts are designed to appeal to a Swiss clientèle. Whether online shop or logistics: our B2B solutions transmit data directly to your system.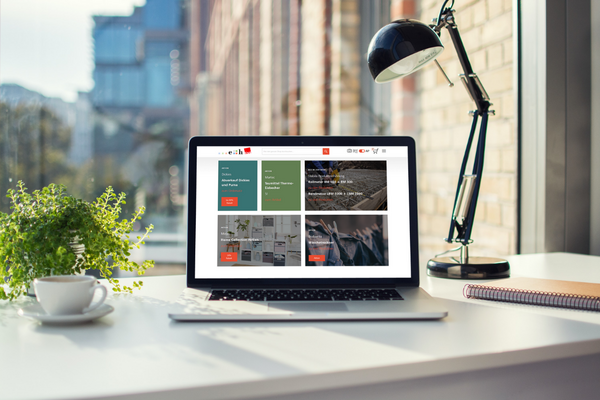 Click here to go to our B2B Online Shop e + h Live. Browse through more than 30'000 selected branded articles.